Welcome to Our Financing Department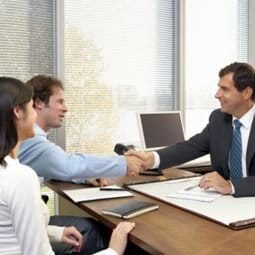 Let the Finance Center at Bartow Ford Company be Your Guide to the Perfect Deal
Whether you choose a brand-new Ford model from our collection or one of our top-quality, used crossover, SUV or truck models, you can count on the team in our finance center to help you navigate the world of auto financing. We work with your specific needs and budget to find the payment plan you like, and we work with a number of financial institutions and banks throughout the Lakeland, Winter Haven and Auburndale area, to guide our customers to the perfect deal they can live with, every time.
Loan or Lease - Which is Right for You?
Whether you should finance, or lease depends on a few factors. A lease carries a lower monthly payment and is under warranty for the duration of the term. And, at the end of the term, you can upgrade to a new model; so, it's a great option if you like always having access to the latest automotive technologies and features. However, it's important to consider that a lease has mileage limits. And, because you won't own the car, you aren't able to make major modifications. With a loan, payments are a little higher, but the car is yours; so, you're paying into equity and can make changes to your heart's content.
Ready to Learn More? Get Started with Us Today
Discovering your favorite new Ford model is only part of the process, and our team here at Bartow Ford Company is ready to help you take the next step. We're proud to serve all of our Lakeland, Winter Haven or Auburndale customers here in Bartow, and we see that your experience is complete with the highest level of service possible. Visit us today to get started toward finding the perfect new crossover, SUV or truck for your budget.